What You Need to Know About Serving a Business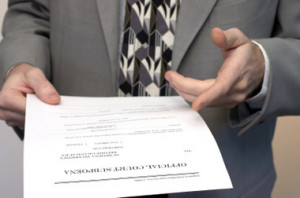 Are you suing a business who has wronged you in some way? If so, you'll need to serve legal papers to the business named in your lawsuit, but you can't get a signature from a business. The papers have to be delivered to someone who is responsible for the actions of the business. It is important to understand the rules about who can take possession of legal papers being served.
Registered Agent
All corporations and most businesses are required to have a registered agent. This individual is responsible for accepting service of process for the business and passing it on to the legal department or designated officer in the company. If the business has a registered agent, you must serve the papers to that agent at their primary office location during their normal business hours.
Serving an Officer or Manager
Not all businesses will have a registered agent. In fact, many businesses, especially small businesses, will not have any formal organizational papers. When there is not a registered agent, it is acceptable to serve the papers to the highest ranking individual at the primary business location during normal business hours. This may be a corporate officer, a manager, or other supervisor.
Problems with Serving a Business
Unfortunately, not everyone at a business will be able to accept the legal papers. Even though an individual may be high enough on the chain to lead the team in the absence of other management, that doesn't mean they have the authority to accept served legal papers. If they claim they do not have that authority, the process server must come back at another time.
If you are having issues with serving a business, contact us today for more information about how we can assist you.