Terms & Conditions
Pre-payment is required for new clients. Once we have established a business relationship, we will be happy to invoice you and expect payment within 30 days once the paper is served. An invoice that has not been paid within 30 days is subject to penalty. That penalty comes in the form of an administrative/late fee. We charge $5 every 30 days until the Invoice has been paid in full. Cash, checks and money orders are accepted. In the near future, credit and debit cards can be processed online via the website. Checks and money orders can be mailed to:

Plantation Office:
Accurate Serve®
151 North Nob Hill Road #254
Plantation, FL 33324

Key West Office:
Accurate Serve®
1107 Key Plaza #171
Key West, FL 33040

Miami Office:
Accurate Serve®
936 Southwest 1st Avenue, #432
Miami, FL 33130

West Palm Beach Office:
Accurate Serve®
5500 Military Trail, Ste 22-180
Jupiter, FL 33458
Address & Attempts
If given an outdated address, we will inform Client of our findings. If Client provides a new, valid address, there is a second address charge which is the same rate as the initial service fee.
If you hire us for service and we make an attempt of service, there will be no refund. If you hire us and decide to cancel before an attempt is made, then we can refund your money. But once an attempt is made, you are locked into that service fee. Our Servers drive thousands of miles each week serving papers and they need to be compensated for their time, energy and gas.
Hire Experts. Hire Experience. Hire the Best. Hire Accurate Serve®….and by doing so, you agree to all the great content displayed on our website in regards to Terms, Policies, Guidelines, etc.
The Entity of Muscato LLC d/b/a Accurate Serve of Plantation and its franchisor Winston Honore Holdings, LLC d/b/a Accurate Serve® are released from any liability or claims that may arise out of using this service.
Our Process
Are rates the most important factor is deciding which process server to choose? Absolutely not….but they do play a role. First, you want to choose a Server who knows what they are doing. You wouldn't want to trust your million dollar lawsuit on a Server who just got their certification. Yikes, even worse, what if you chose a Server who doesn't hold a license, certification or appointment. Getting service on an individual or business allows the courts jurisdiction over the matter, so choose wisely. Another factor you want to consider when choosing your Process Server is speed of service. Hate to say it but there are some Servers out there who will sit on papers for an extended period of time. Maybe the serve is far away and the Server wants to wait before attempting service when they may get a few more papers. Well, that won't happen when you hire Accurate Serve. Nothing is too far away and our Servers have strict guidelines on how frequently and what time of day/night they need to attempt service. Communication between Client and Server is also crucial. Let's say you are waiting to file a Motion as soon as service has been made. You tell your Server to let you know as soon as it's served. Next thing you know, Server tells you a week later, "Oh yea, that was served last week." Thanks for the update, right? With Accurate Serve, our Clients are notified via email the day service is attempted. We also get you a copy of the signed Return of Service quicker than any other company out there. With the aforementioned, yes, rates are also important. We have 35 offices in FL, so we have very competitive rates. Please call us today to get a quote on your next service.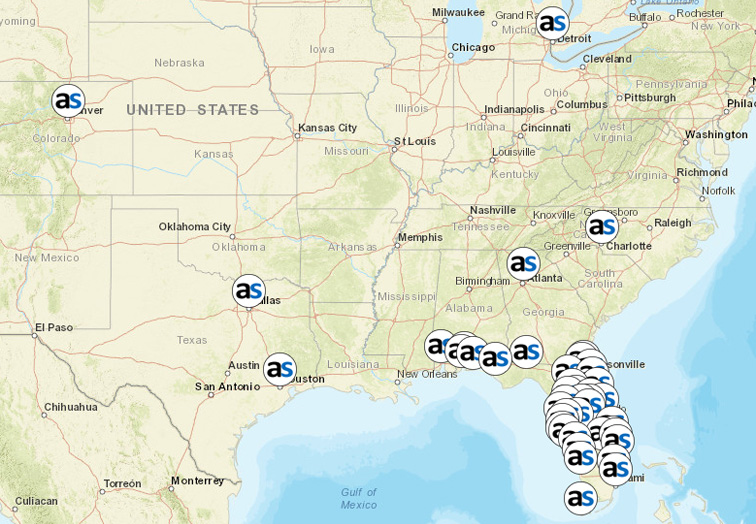 ROUTINE SERVICE – First attempt made in 4 business days after receiving the documents
RUSH SERVICE – First attempt made in 24 hours.
SAME DAY – First attempt made same day we are hired for service.
PRINTING – We include 25 pages of printing with every service. An additional charge of $0.25 per page is added for any additional copies/printing.
** Routine, Rush and Same Day Rush service fees will vary. Please follow up to double check and confirm your companies rate for each service.
** Each service includes 4 attempts on different days at different times. If we discover the intended recipient doesn't currently reside and or operates at the address our servers are attempting or if the property, home, or apartment is vacant, we do not guarantee four attempts will be made.
** If we are requested to attempt more than 4 attempts, there will be an additional service charge.
** Our rates are per service to an individual or company and we charge an additional fee for additional addresses. (For example, if our client has two sets of documents going to one address, there will be two service fees.)
** We do not guarantee service. Our office guarantees attempts will be made and our best efforts will be put forward to serve the individual or corporation in a timely manner.