What You Should Know About a Process Server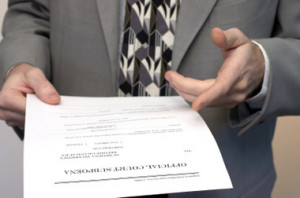 Most people know that they need a doctor, dentist, and mechanic to handle their health and automotive problems, but what about legal problems?
If you find yourself embroiled in a court battle of some kind, you will most likely need a process server to deliver court orders and documents on your behalf. Here are the basic facts that you should know as you begin that process. 
What Exactly Does a Process Server Do?
When a legal case begins, the courts often require that certain documents like writs, subpoenas, summons, and formal complaints be personally delivered to the defendant in the case. Process servers are responsible for delivering these documents to the correct person or party and ensuring that the recipient legitimately receives them.
All of this means that process servers are held to very specific expectations. Documents must be handed directly to the defendant listed in the legal documents or another adult resident in the defendant's home or business. 
Of course, a process server must be impartial to the proceedings and cannot be involved in the legal case personally in any capacity. Many states require process servers to carry a specific license or certification to act as messengers of the court. 
Why Do You Need a Process Server?
There have been many situations in which incomplete or unsatisfactory service of process have been used as grounds for dismissing a lawsuit, which means that as the plaintiff in the case, you need to ensure that your legal documents are delivered to the defendant appropriately.
Finding an experienced and reliable process server is the best way to accomplish this without any stress on your part. Professional process servers study the service of process laws in their states, remain updated on legislative changes, and navigate tricky situations. This will help you trust that the technicalities of your lawsuit are handled, leaving you with the time and space to focus on winning. 
For professional and reliable service of process around the state of Florida and beyond, you can trust Accurate Serve of Plantation. The accredited process servers at Accurate Serve have been meeting the needs of legal professionals and individuals since 2009.