What Is the Best Way to Serve Someone Legal Papers?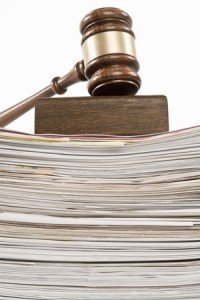 If you have any type of civil case filed with the courts, chances are you will have to serve someone with legal papers for your case to move forward. Serving people with legal papers is much more complex than simply hand delivering court documents. It requires certification, registration, and following strict rules and guidelines.
In the state of Florida, only sheriffs and their deputies or private process servers registered with the courts are able to serve legal papers. You cannot do it yourself or appoint someone you know to deliver the papers. The private process server or sheriff will need to file an affidavit of proof of service for your case to move forward, so there is no getting around using one of these two options.
But which is the best way to serve someone papers? There is something to be said for hiring the sheriff's department. After all, since they are law enforcement they have more options if someone tries to dodge receiving the papers. However, the sheriff's department is not going to make serving your papers a priority. They have a lot of other responsibilities and duties. Depending on what is going on in the community on any given day, your papers may be pushed completely off the list of priorities.
On the other hand, if you hire a private process server, their whole purpose is to serve court documents. They will be able to dedicate more time and effort to getting your legal papers served in a timely and accurate manner. A private process server also has additional resources and time to spend hunting down people to be served. Sheriff's departments usually won't spend time tracking someone down. If you don't know where they are, they won't be served.
If you have some legal papers that you need served, we can help. Contact us today for more information or to get started.