Things That Private Process Servers Can't Do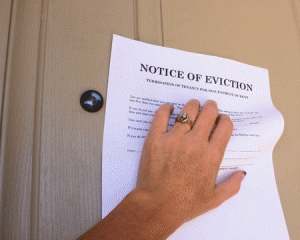 Do you need to serve someone that you know is going to be difficult? If so, you'll want to warn your process server when you first hire them, but you should also be aware that there are some things that private process servers aren't allowed to do so that you can determine the best course of action.
Trespassing
If there are "no trespassing" or "keep out" signs posted, the process server cannot go on the property to effectuate service. Process servers are still civilians, and the law applies to them just like any other citizen.
Posting to the door
There are only a few types of legal papers that can be posted on someone's door instead of handing them to the recipient directly. The most notable exception is three-day or seven-day eviction notices. Otherwise, papers have to be hand delivered to the intended party. The party might be identified by a few different means, depending on the type of case. Some papers can't be handed over until the process server sees identification.
Breaking into homes or using violence to leave papers
The process server is not a police officer. They can't barge into someone's home when they have been told to leave in order to serve papers, even if they have seen that the person is there. However, in most cases if the individual is clearly present and is refusing service, the process server can leave the papers on the porch or in the door. However, process servers are allowed to defend themselves if attacked, just like any other citizen.
Leaving papers with someone other than the intended party
In most cases, the process server must hand deliver legal papers directly to the intended party. If the papers are left with another occupant or someone at a business that is not designated to receive them, it is inaccurate service and will be thrown out. The only real exception to this, again, is eviction notices. They can be left with any occupant.
If you need to get papers accurately served by professionals that will follow all laws and requirements, contact us to get started.