Steps You Must Follow to File a Lawsuit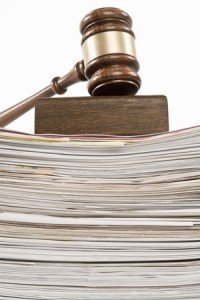 Do you need to file a lawsuit in Broward County to get back money or some other asset that is owed to you? In this post, we'll go over the steps of filing a civil lawsuit in Broward County.
Do Your Research
Gather all the relevant documents and information before you begin filling out any lawsuit forms. You need evidence to support any claims you are making, such as receipts, invoices, promissory notes, contracts, leases, or anything else you believe will help you win your case. You will also need the full names and contact information of the people or businesses you are suing. If suing a business, you'll also need to get the names of the owners and possibly also board members or executive leadership.
Know Where to File
Once you know who you are suing and how much the case will involve, you have to determine where your case should be filed:
Claims up to $8,000 – Small Claims Court

Claims from $8,000 to $29,999 – County Civil Court

Claims $30,000 and up – Circuit Civil Court
Fill Out the Forms
It's impossible to know exactly what forms you will need for your lawsuit since each case is different and involves different elements. However, Broward County has established a website for cases worth up to $30,000 that helps individuals fill out the required forms and documents to file a lawsuit. You can access this website here.
File Your Case and Pay the Fees
Once you've completed all the required forms to file your case, you will file them with the appropriate court and pay the required fees. Fees will vary from case to case. A general overview of civil case fees can be found here.
Serve the Case Parties
After the case is filed and fees are paid, it's time to serve the named defendants in the case with a summons and a copy of the complaint. In Florida, this service must be done by a certified private process server or law enforcement. Accurate Serve® is fully authorized to serve process in Broward County for all civil lawsuits. Your case cannot proceed if all the case's defendants are not properly served.
Witnesses must also be served subpoenas by an approved private process server or law enforcement if you intend to call them to court for your case. 
Call Accurate Serve® in Plantation at (954) 770-9997 or send us your service requests online to handle this step of the lawsuit filing process with ease.
Go To All Your Court Dates
You will have multiple possible dates to attend court for your civil lawsuit:
Pre-trial

Mediation

Trial
You or your attorney must show up for all your scheduled court dates or you risk your lawsuit being dismissed. If the defendant filed a counterclaim when they answered your complaint, you could also face a default judgment for the defendant for the counterclaim.